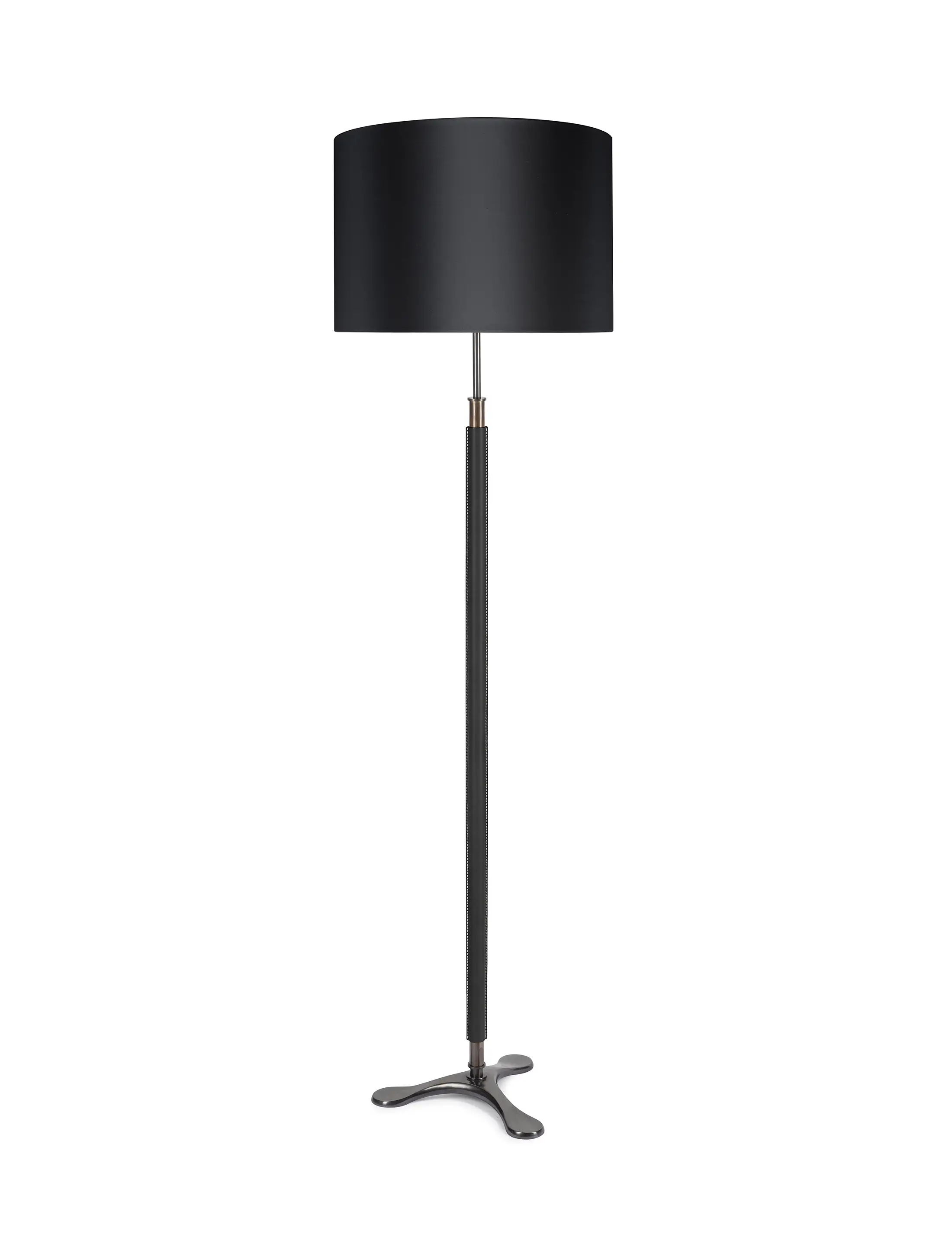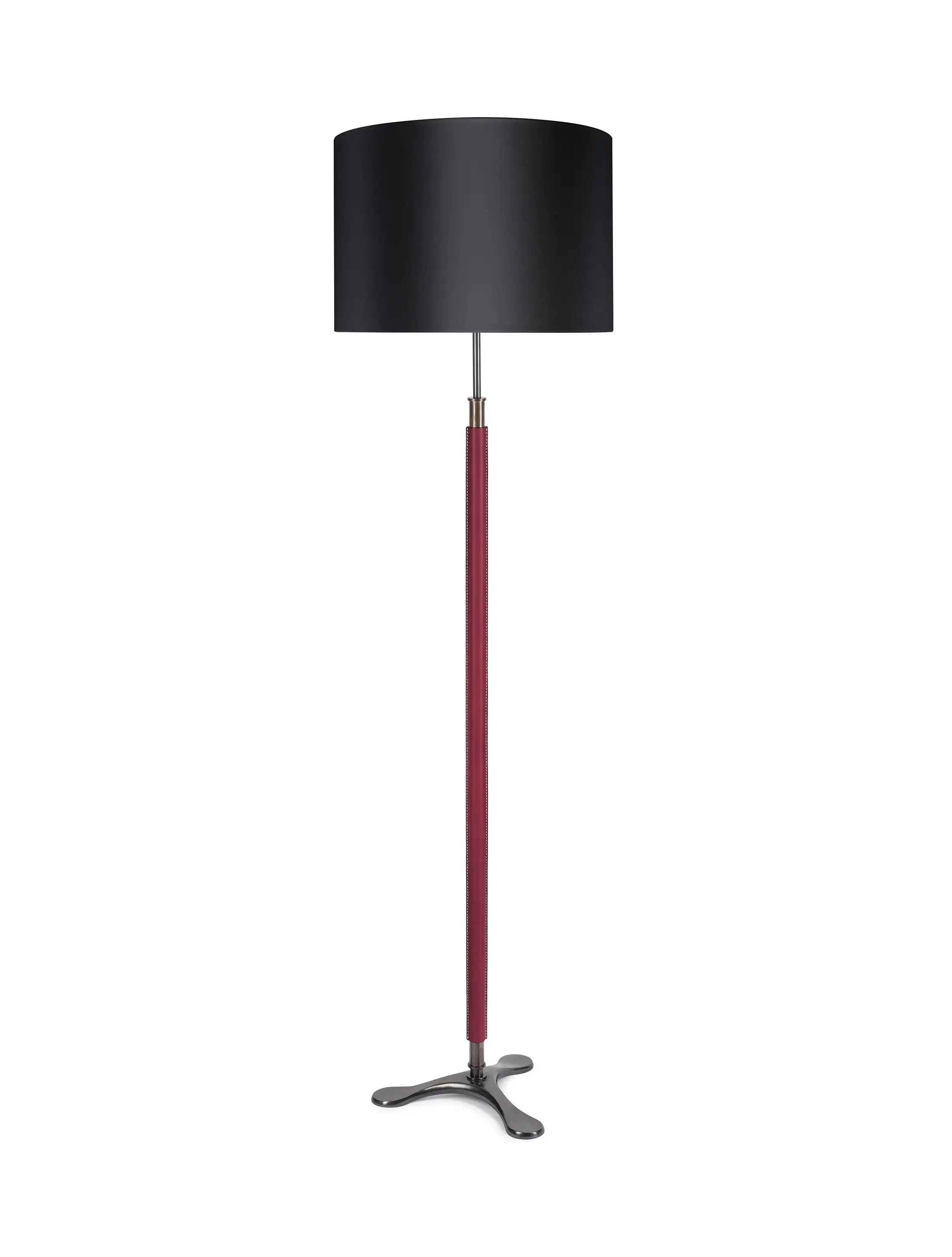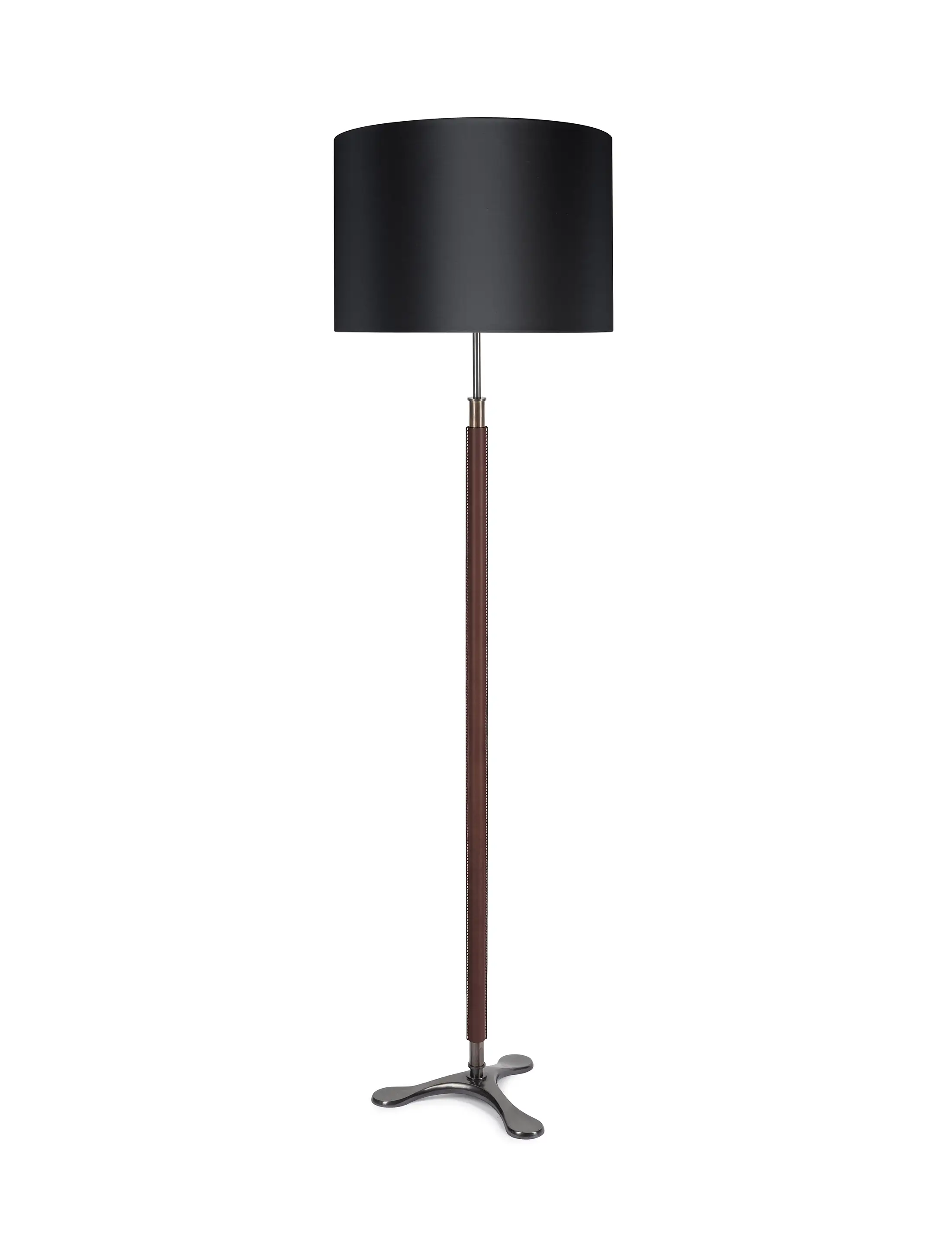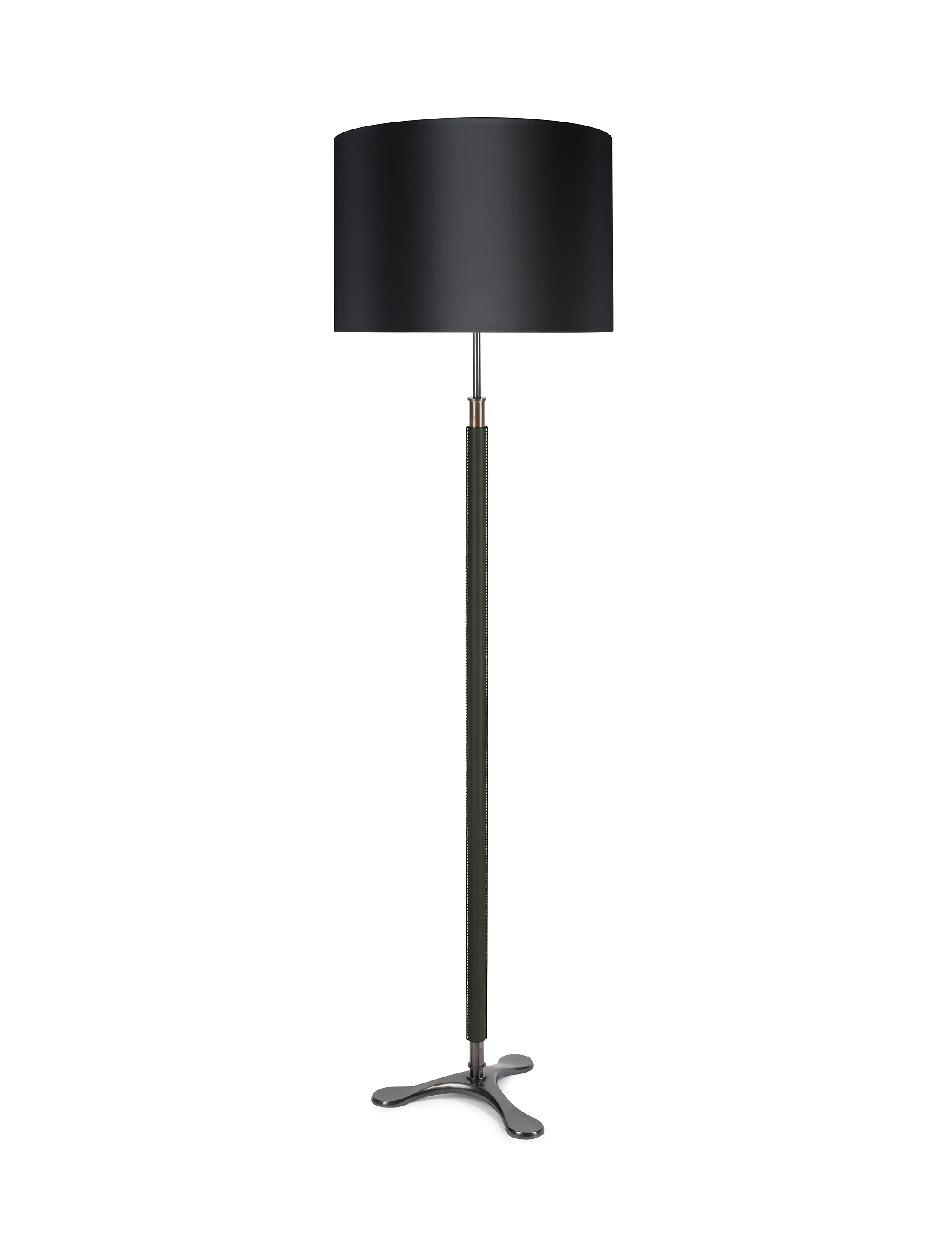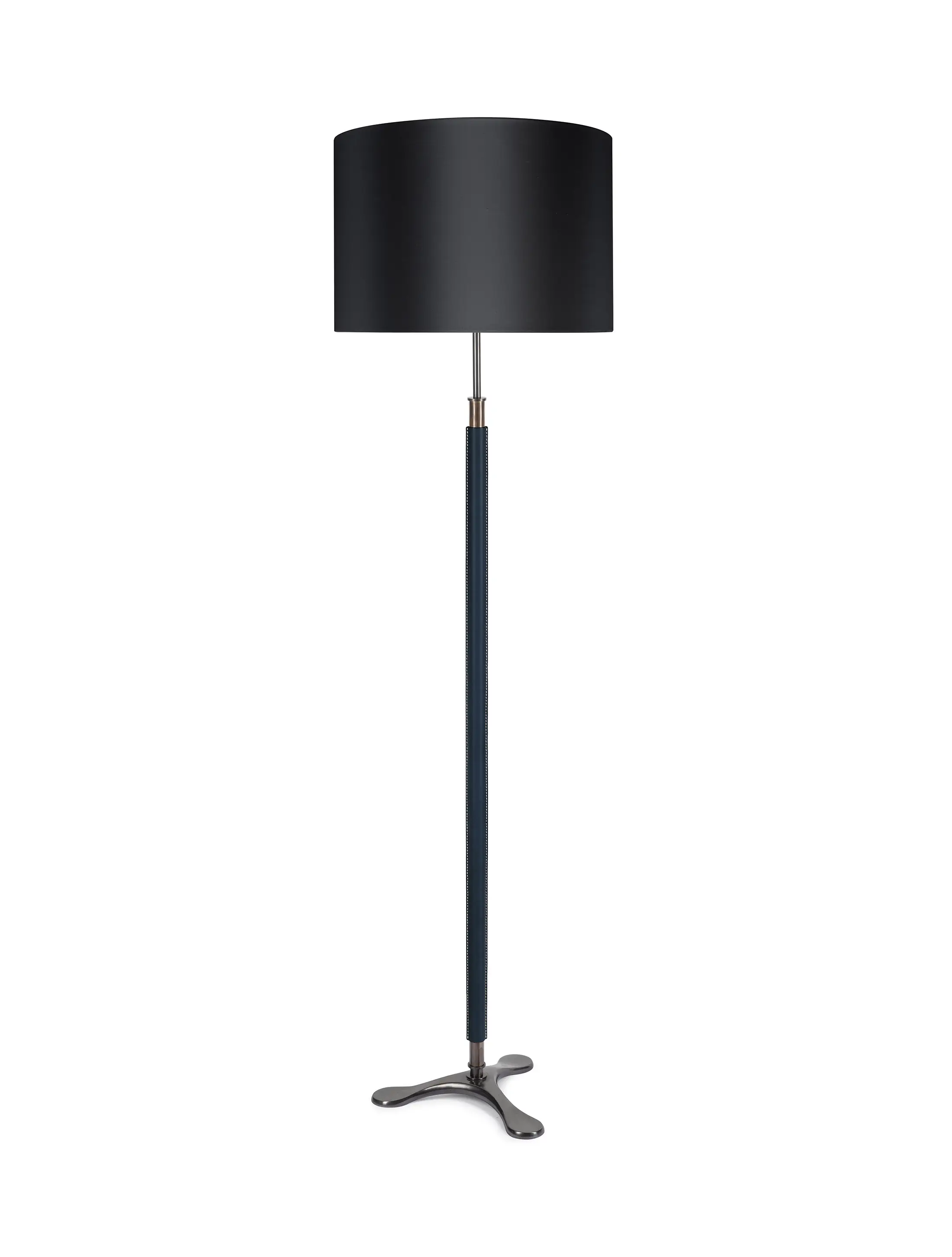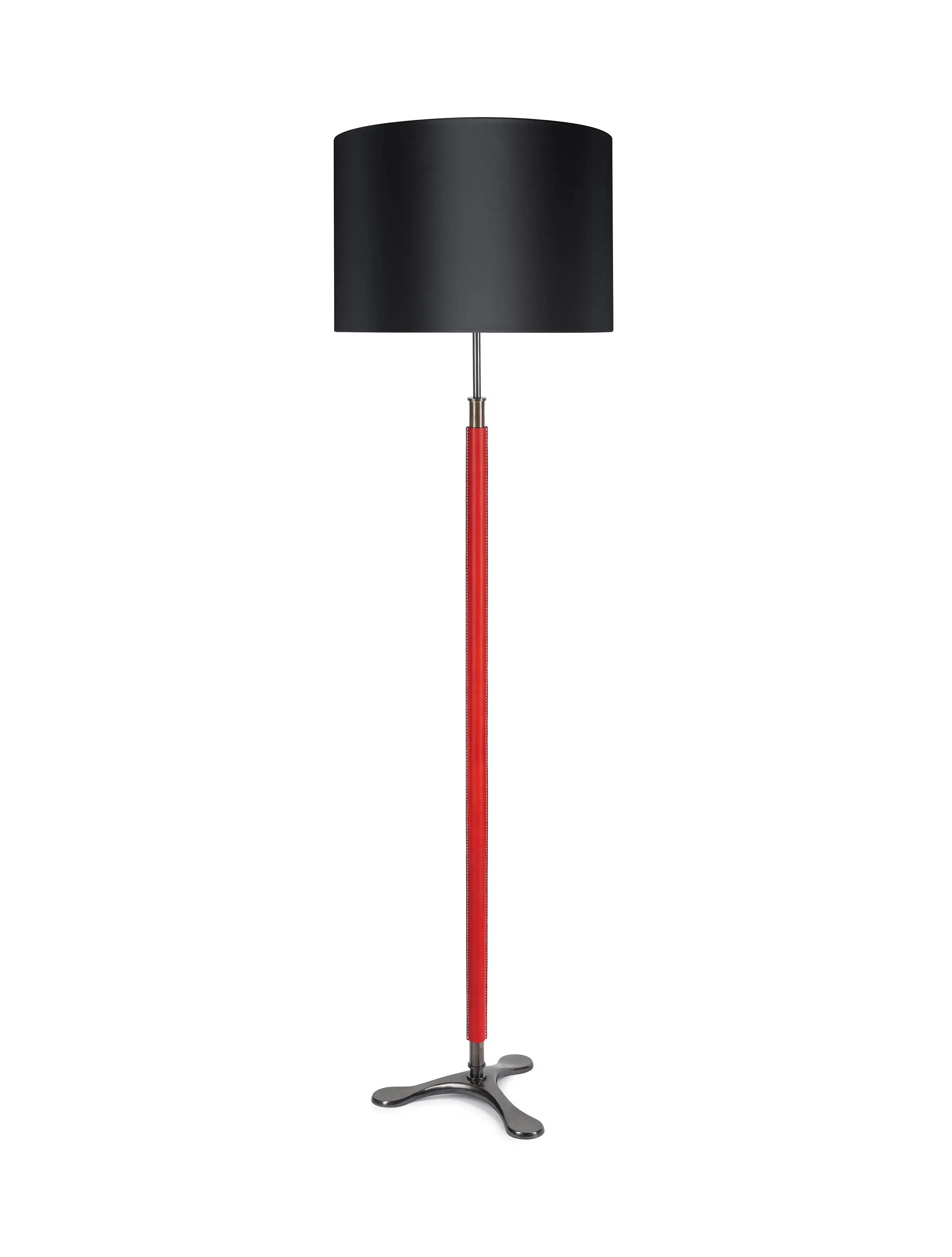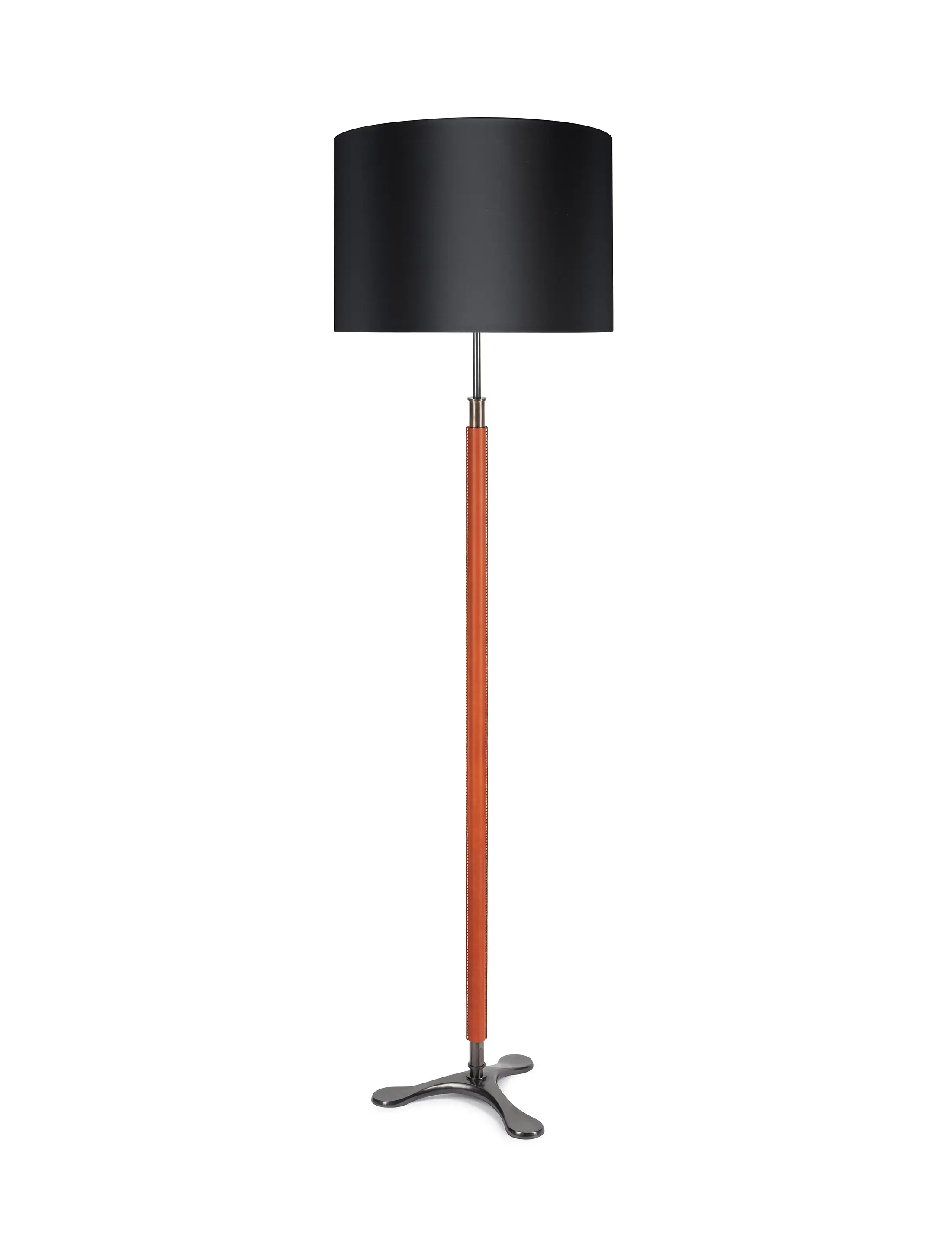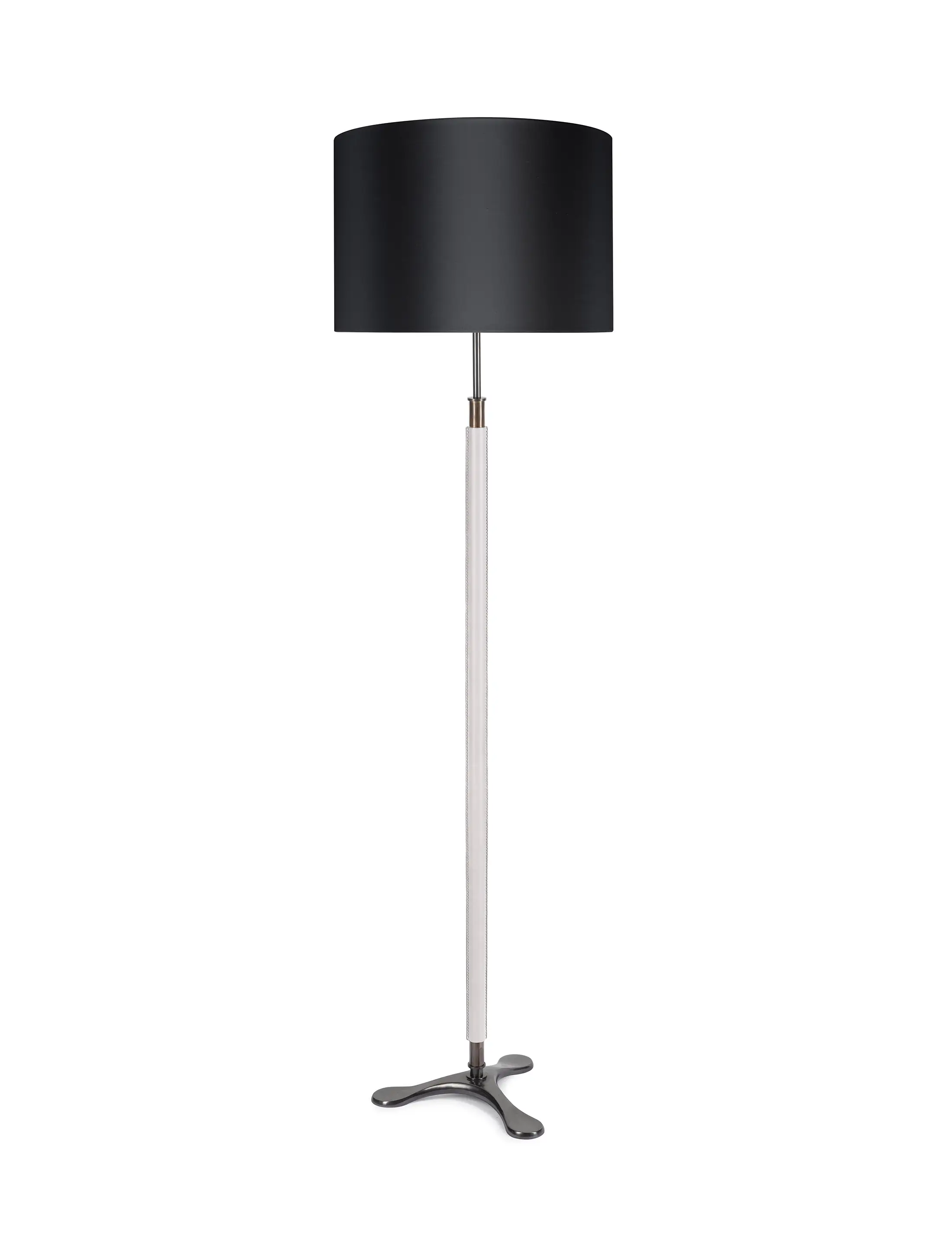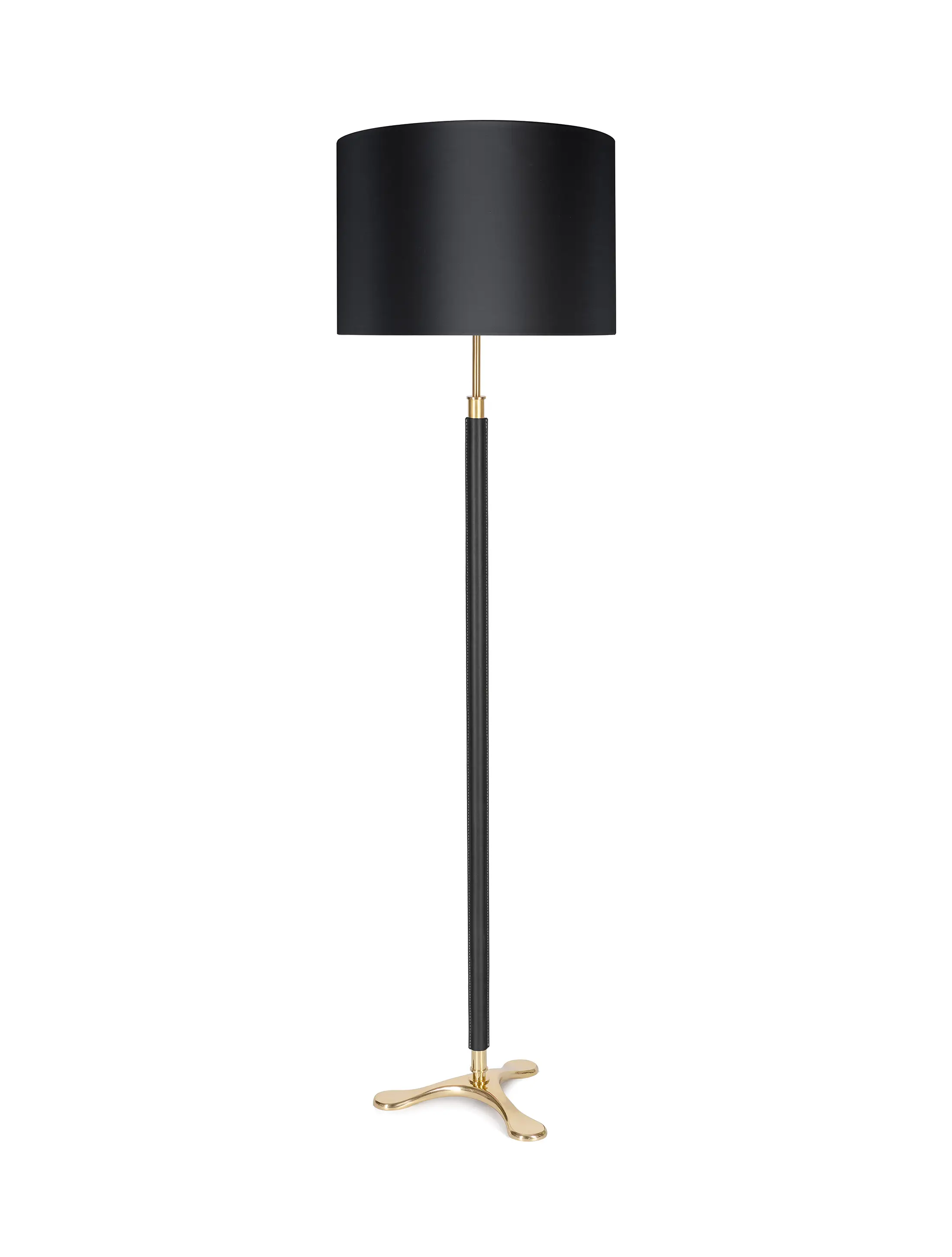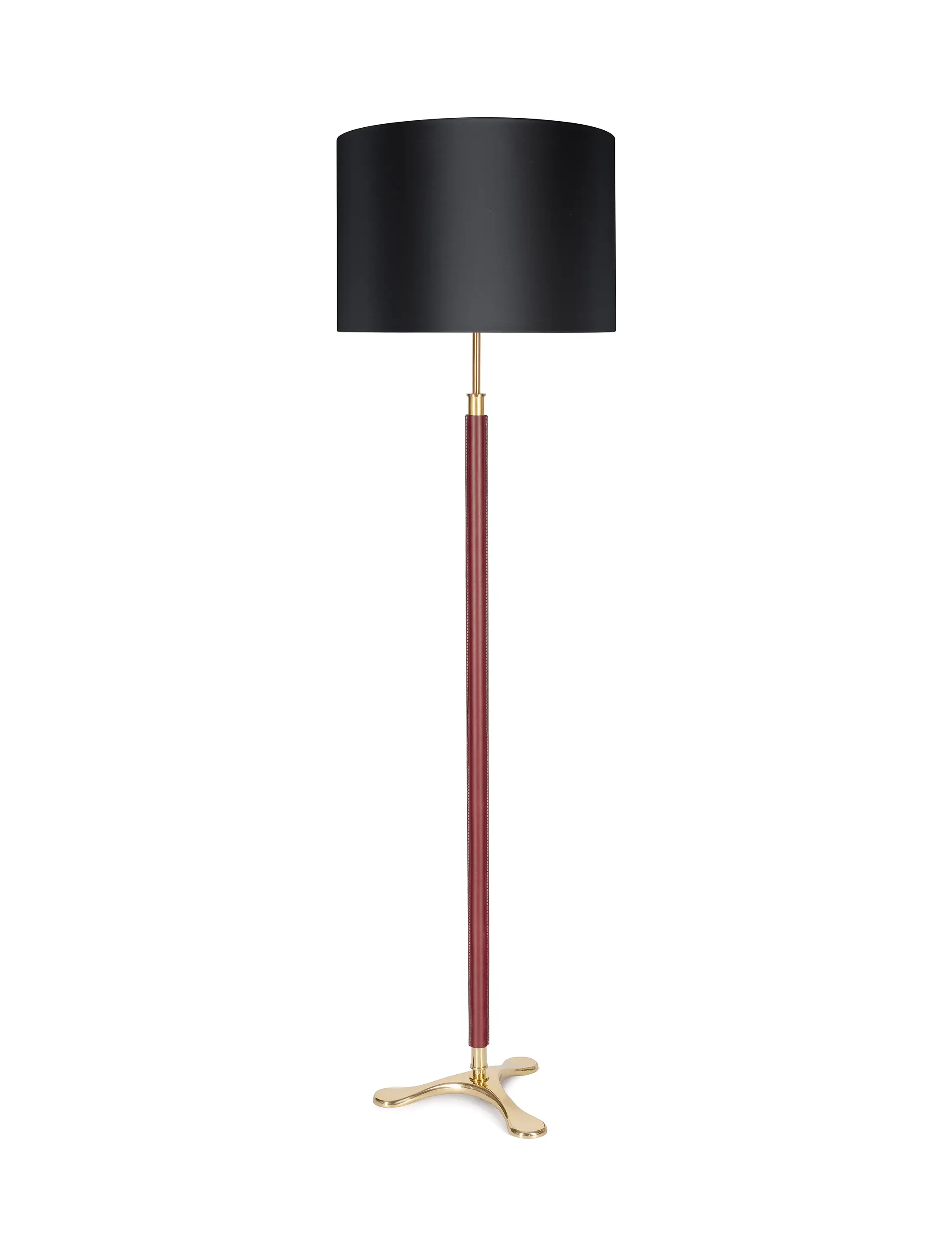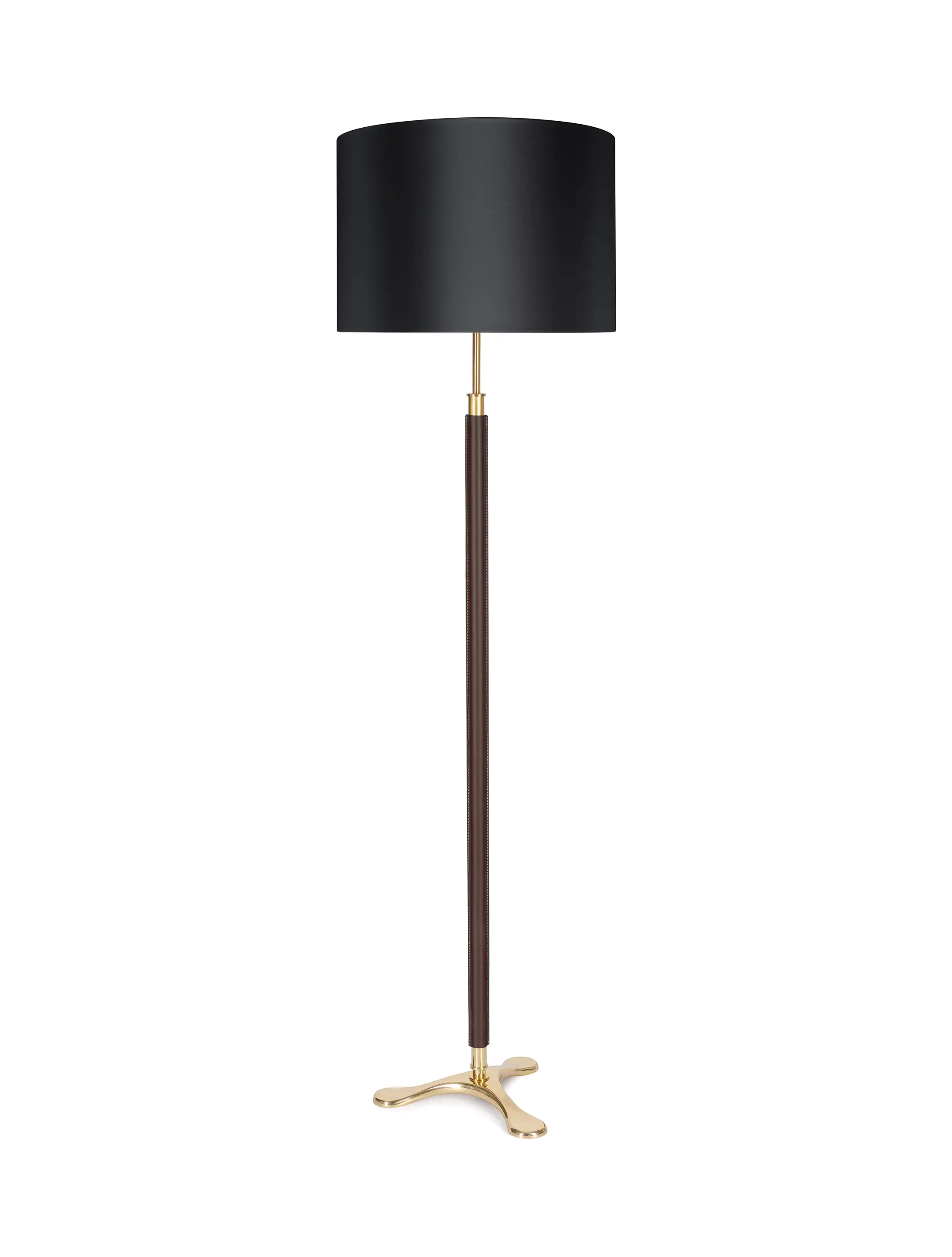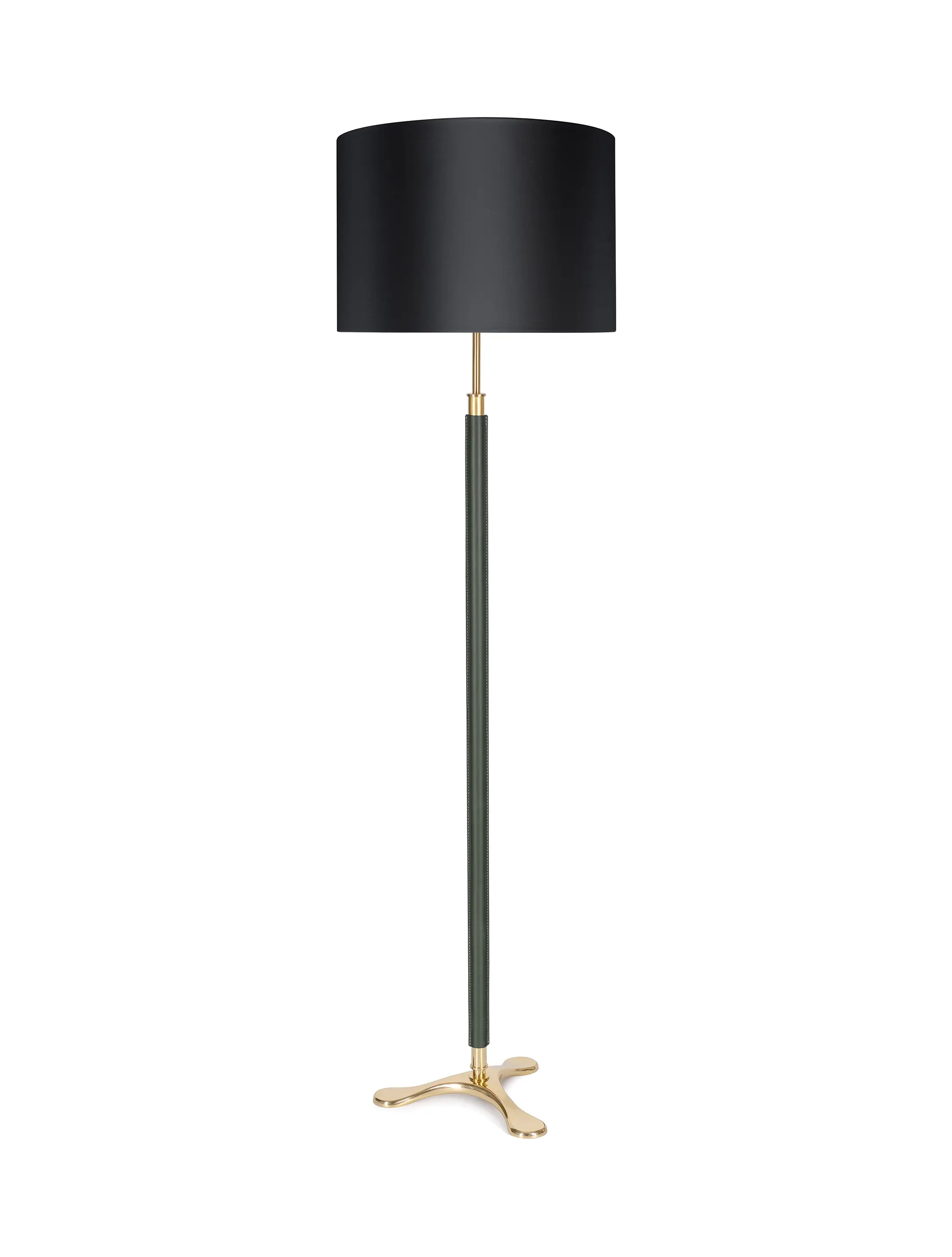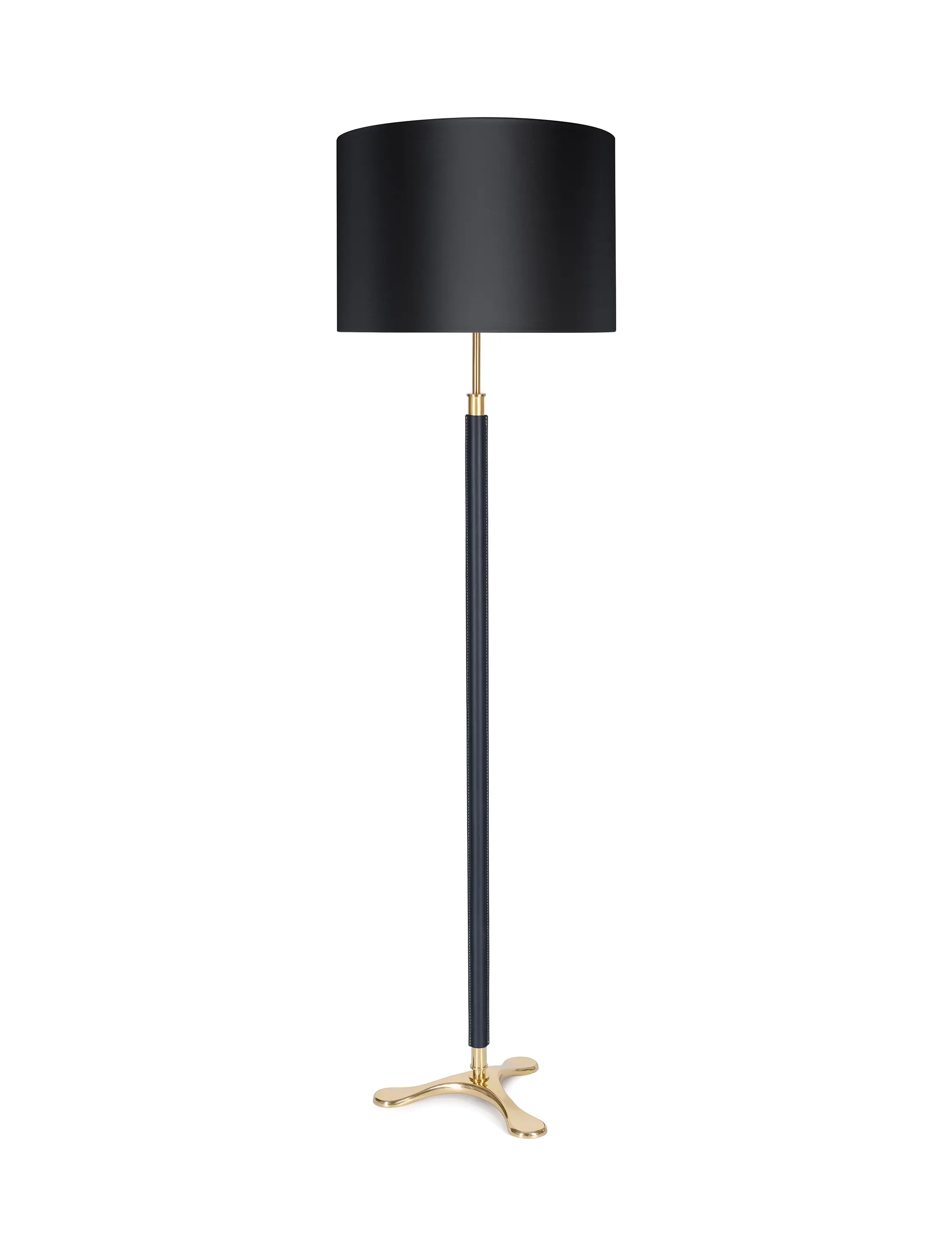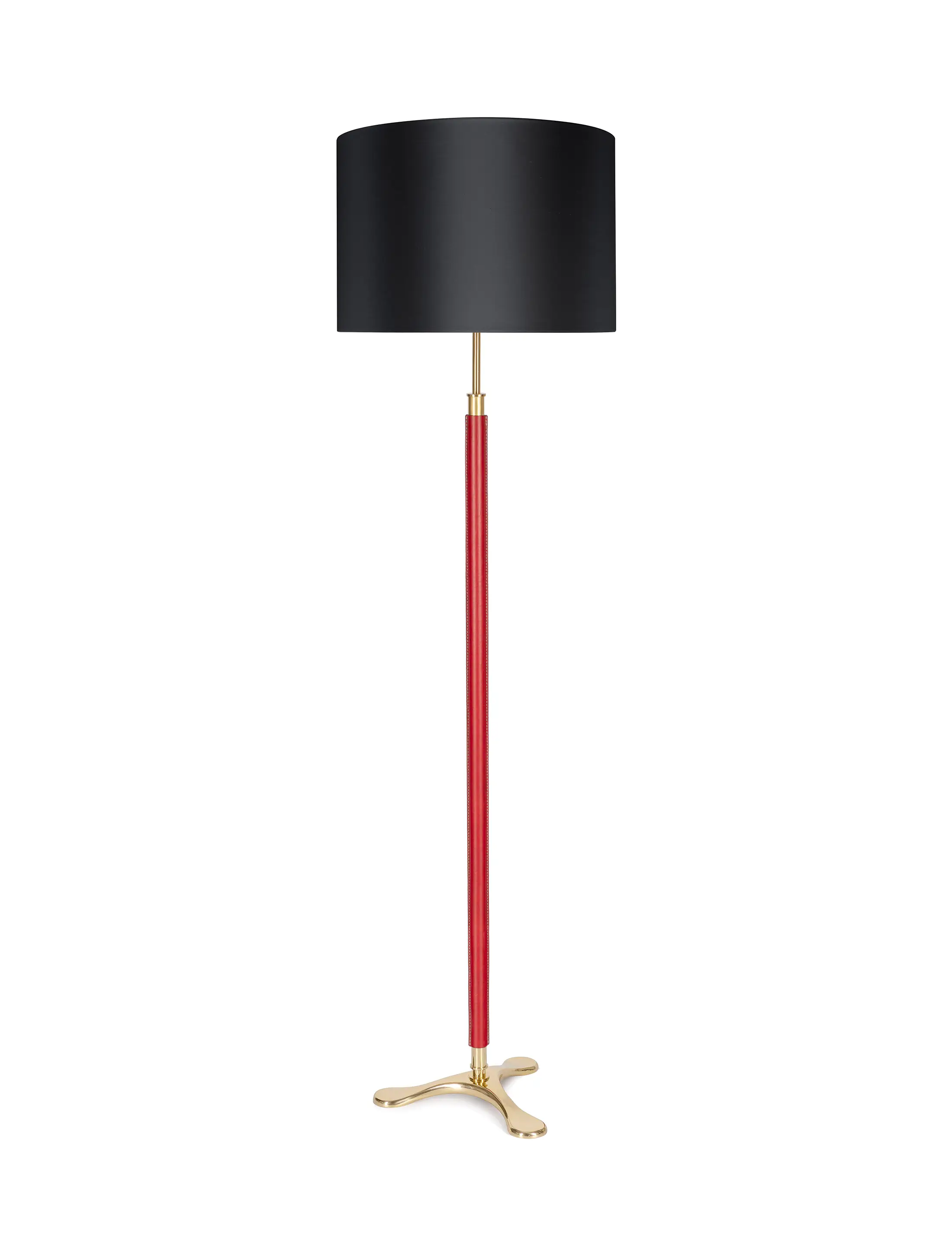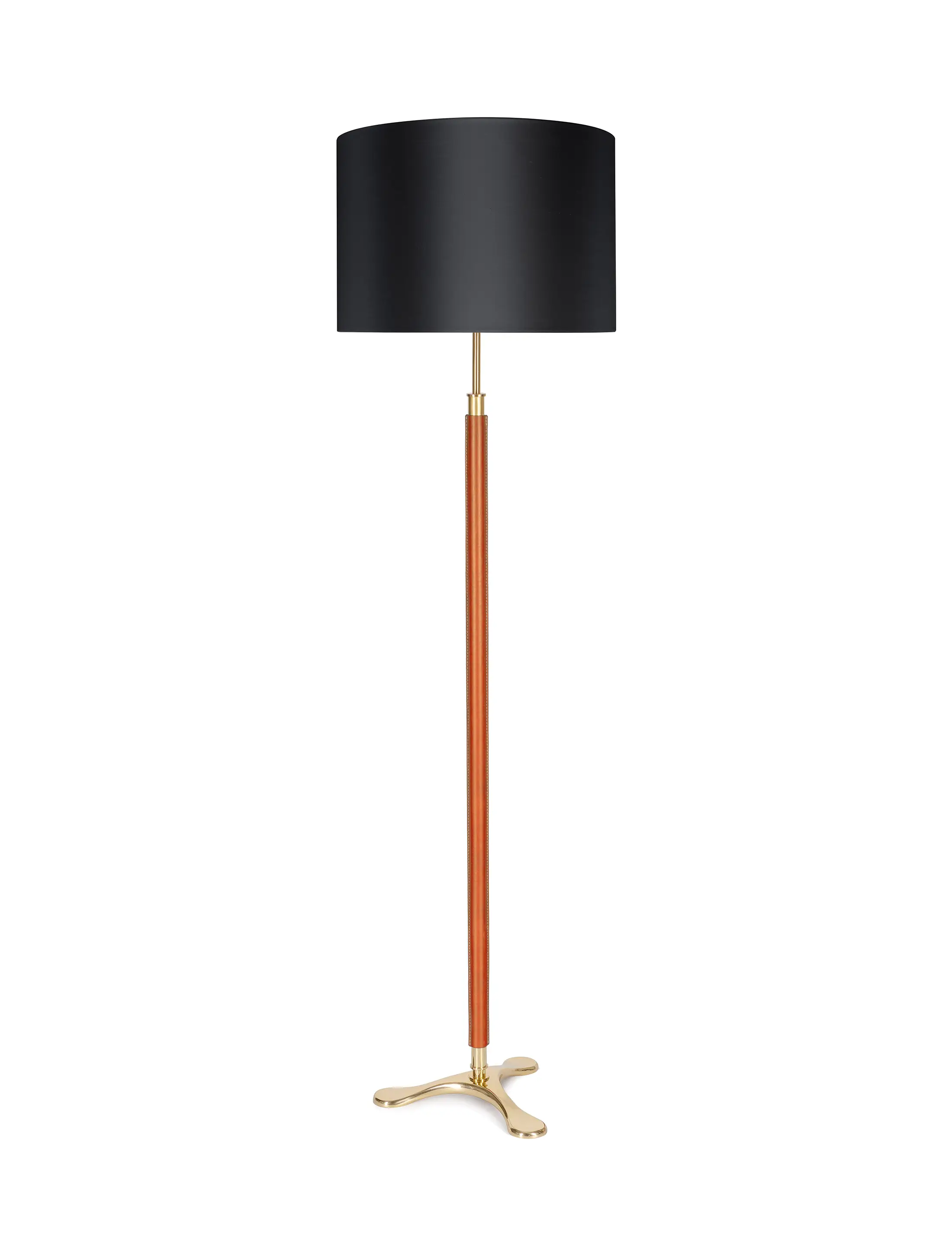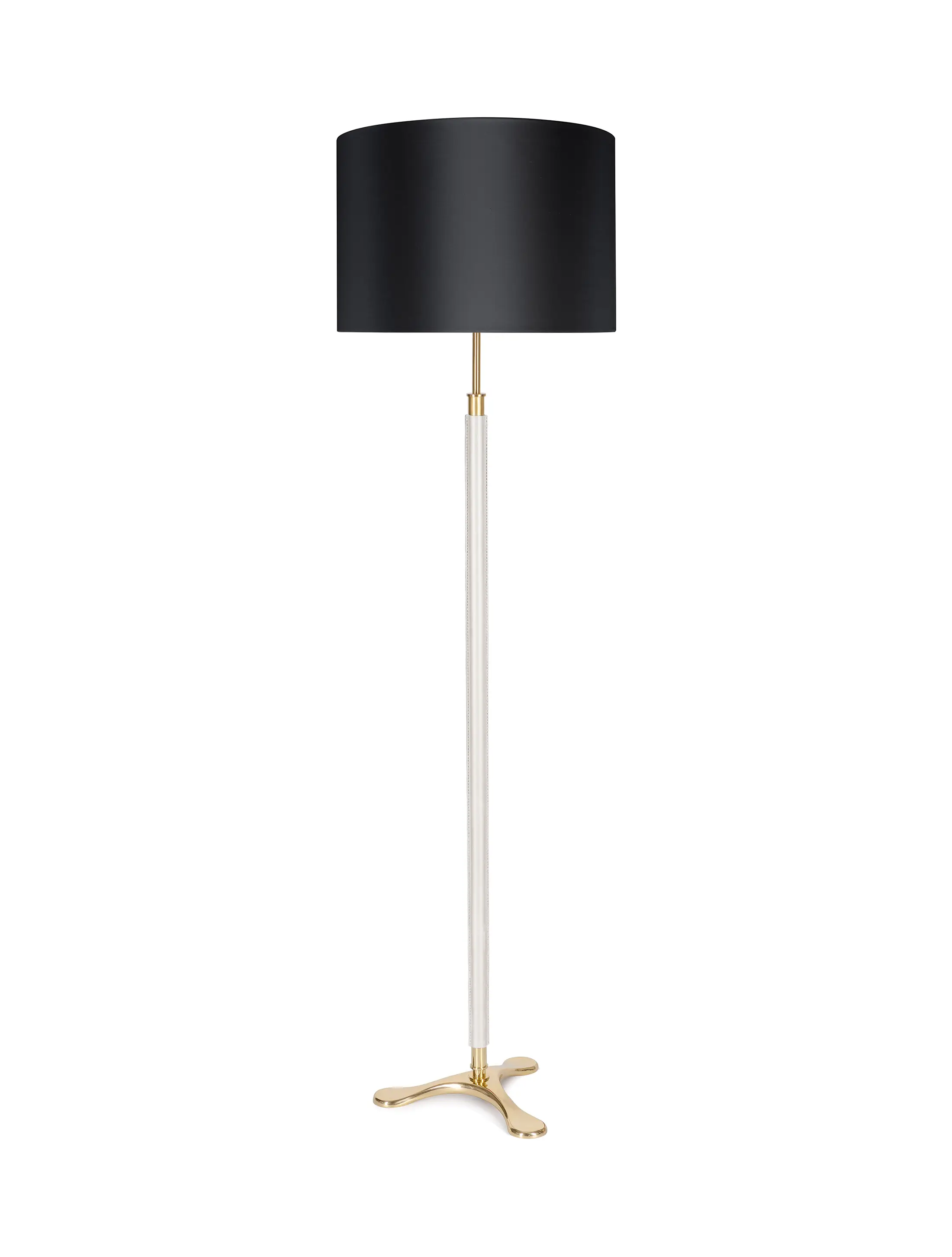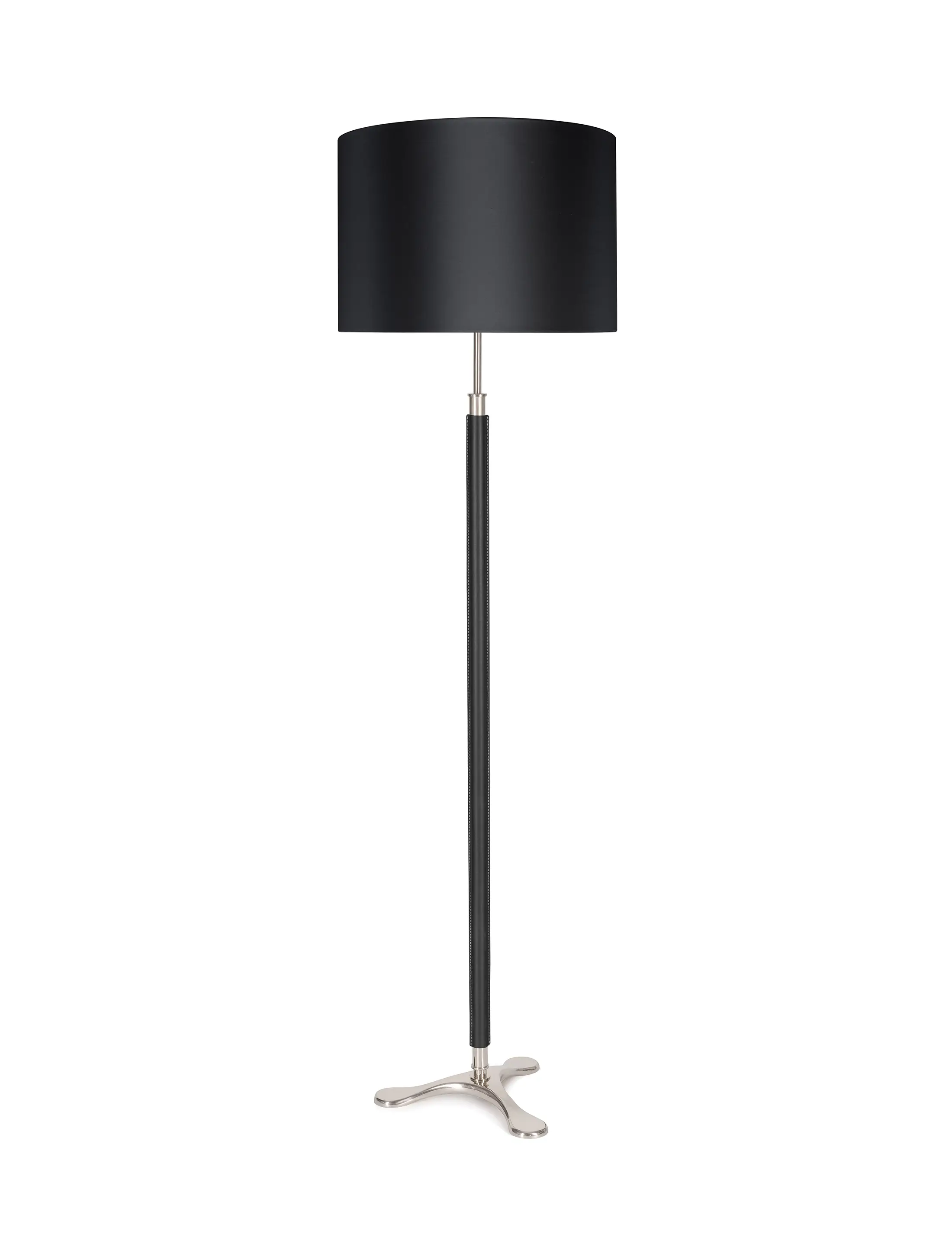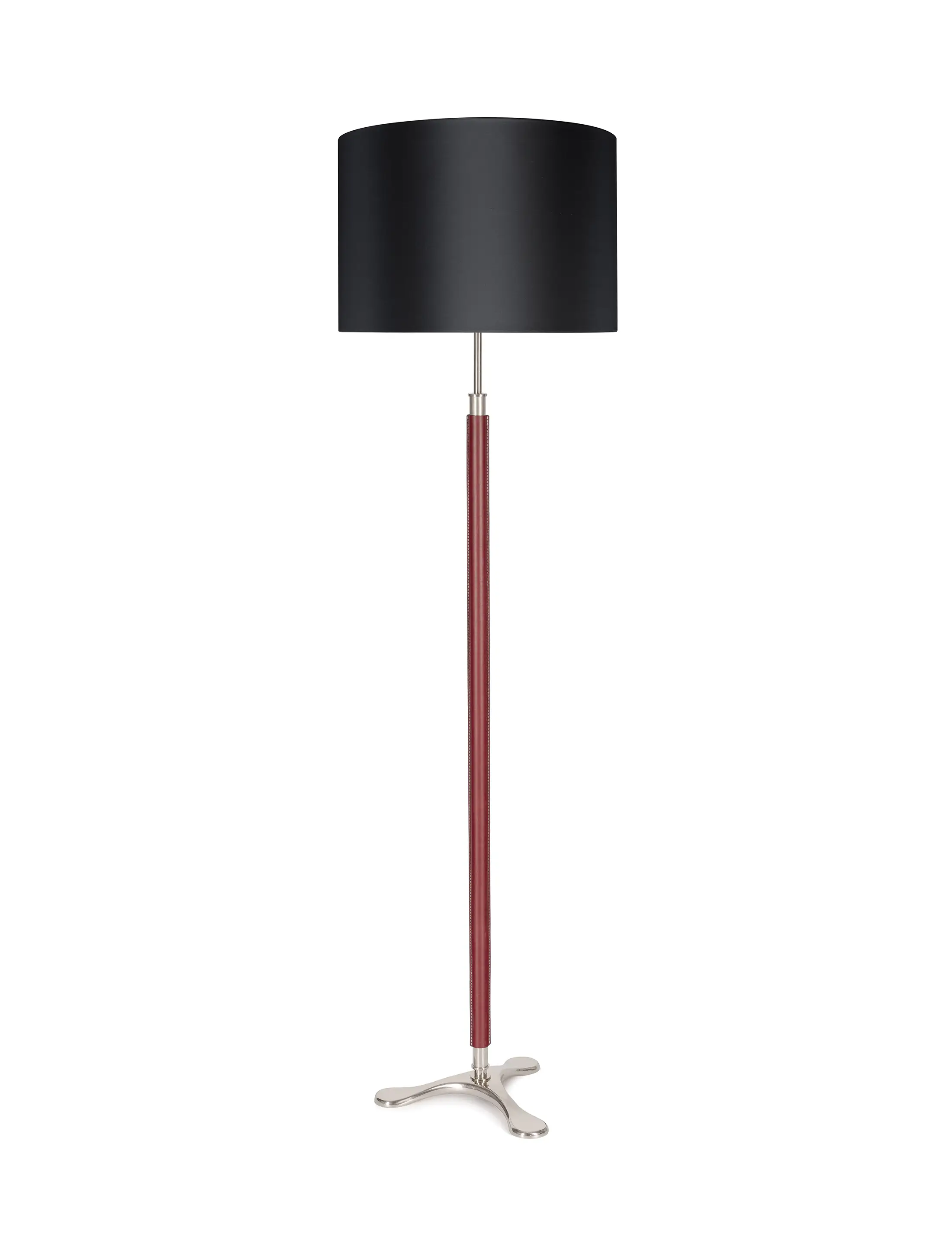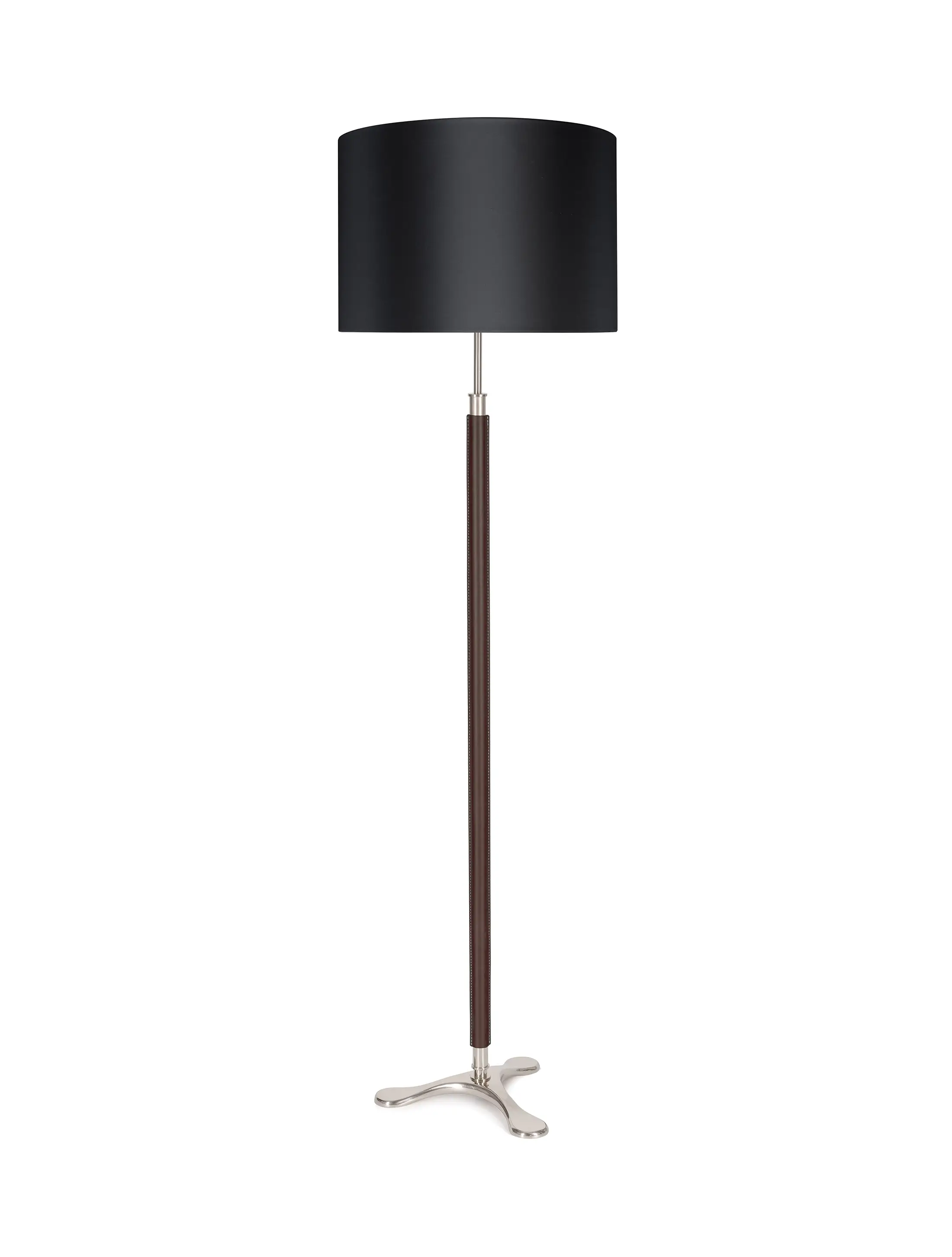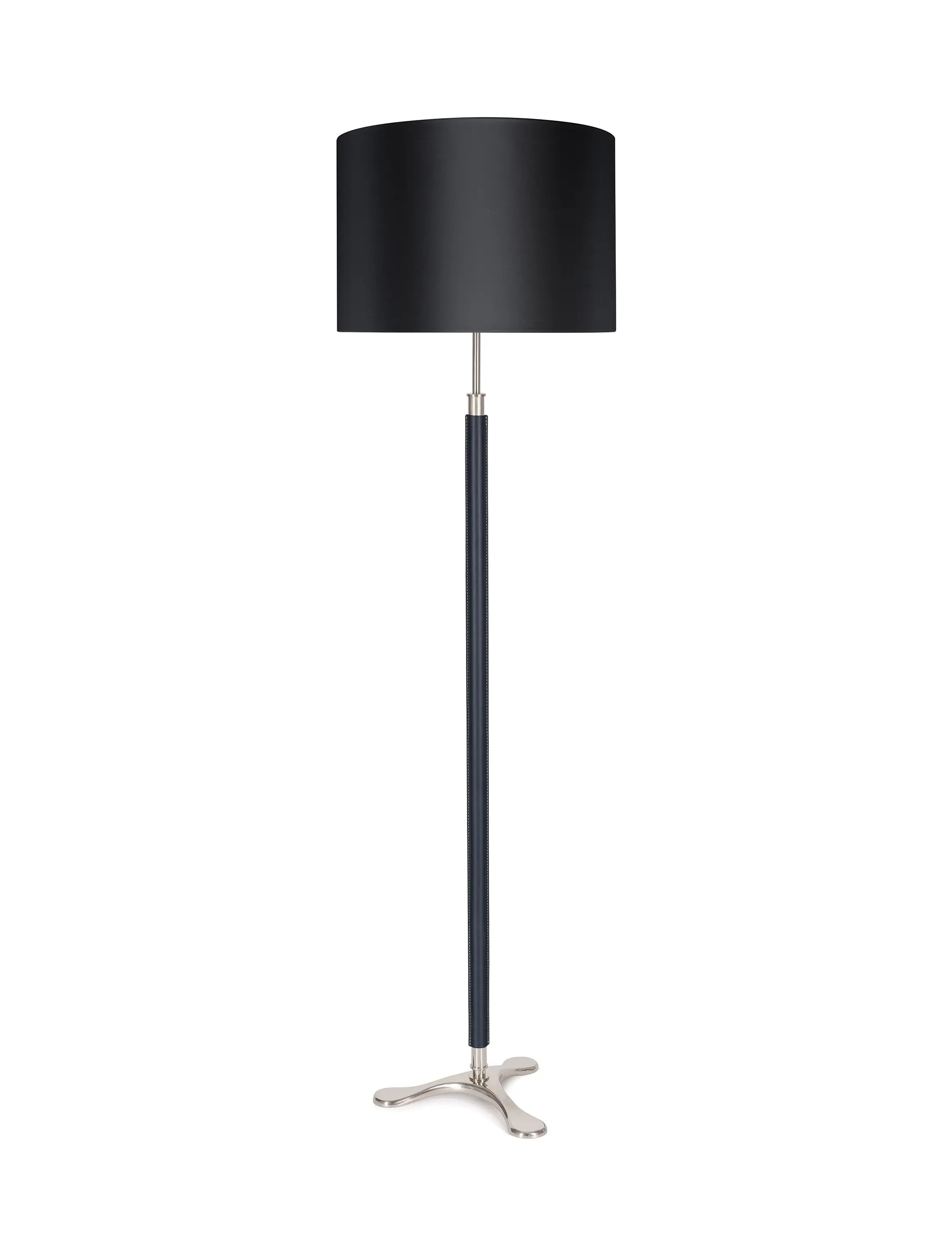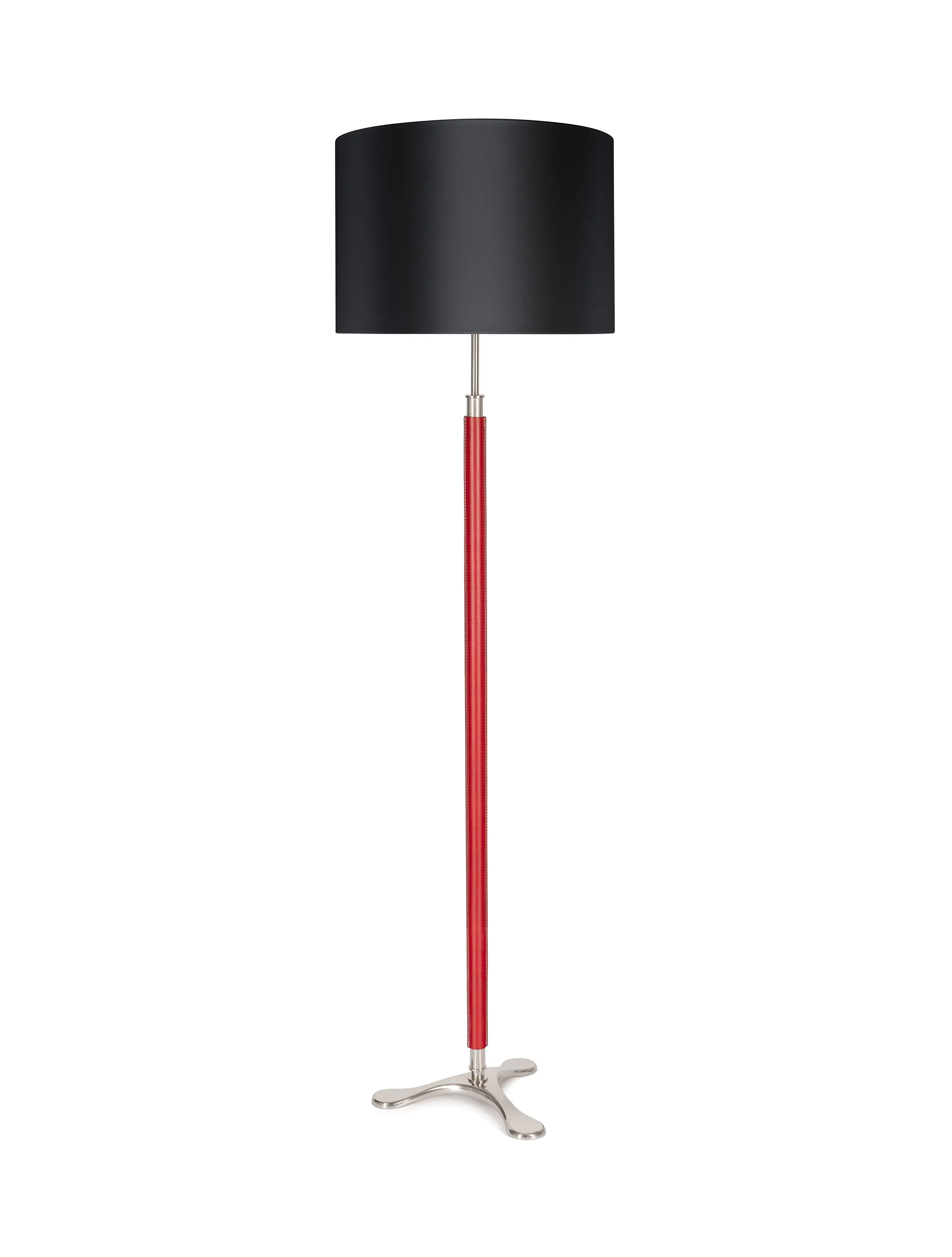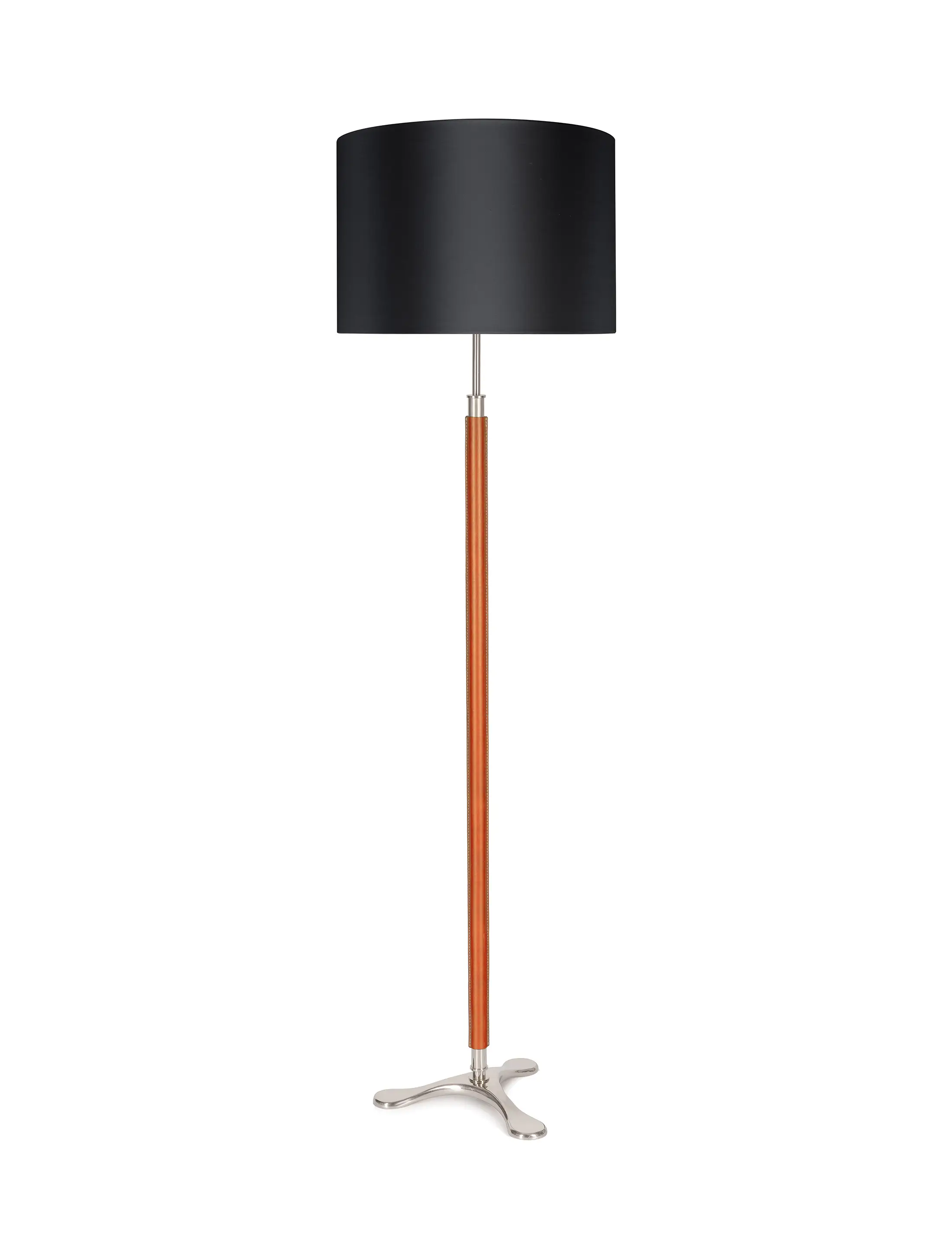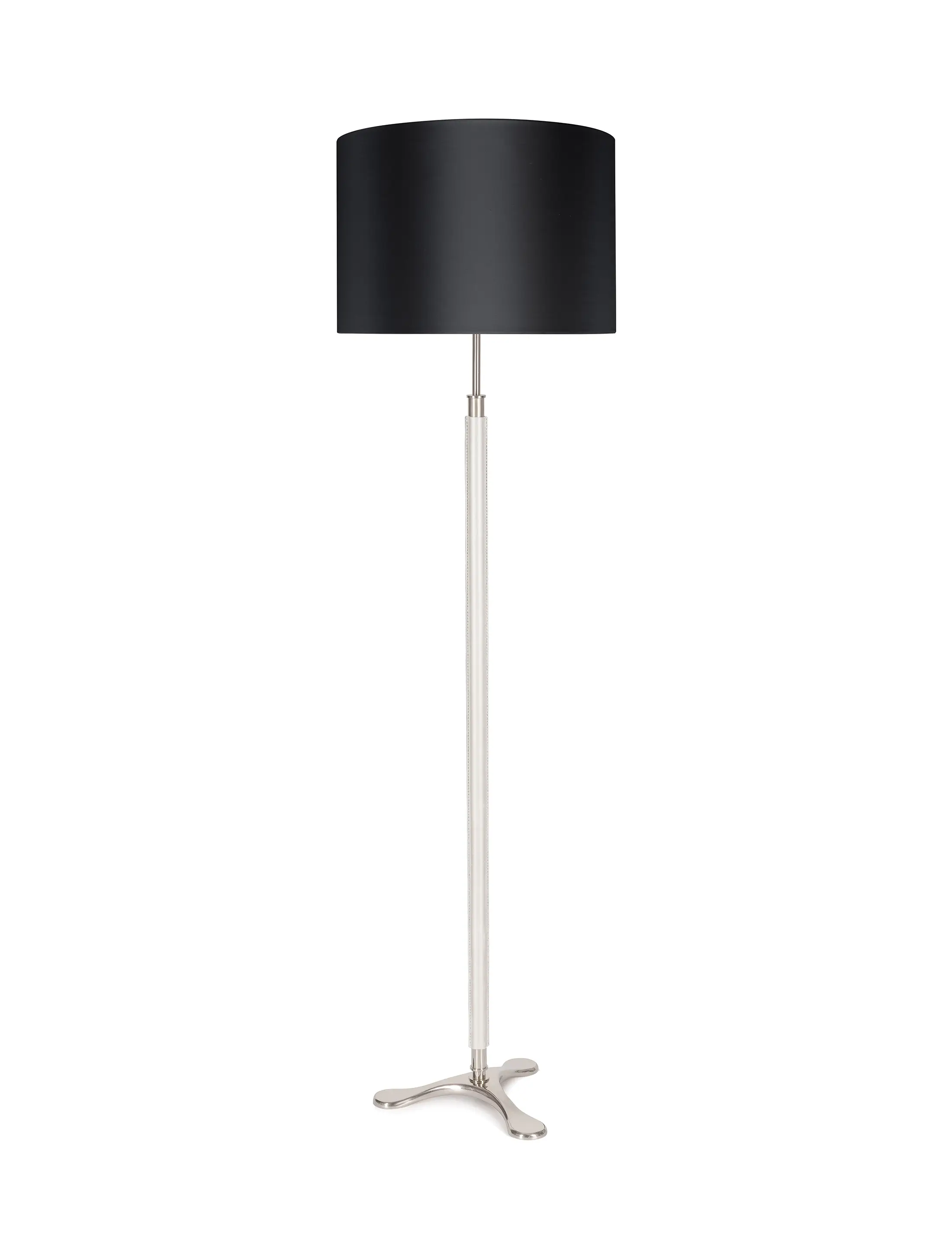 Tripod Floor
Bronze | Black
Bronze | Burgundy
Bronze | Chocolate
Bronze | Green
Bronze | Navy
Bronze | Red
Bronze | Tan
Bronze | White
Polished Brass | Black
Polished Brass | Burgundy
Polished Brass | Chocolate
Polished Brass | Green
Polished Brass | Navy
Polished Brass | Red
Polished Brass | Tan
Polished Brass | White
Polished Nickel | Black
Polished Nickel | Burgundy
Polished Nickel | Chocolate
Polished Nickel | Green
Polished Nickel | Navy
Polished Nickel | Red
Polished Nickel | Tan
Polished Nickel | White
Designed by Adrien Bonaventure, the tripod series has a cast base with three legs that where inspired by an ancient boomerang design. Available as a table lamp, the leather is vegetable tanned and saddle stitched and comes in eight standard colours.
H: 135cm/53" | W: 31cm/12"
with Shade
H: 158cm/62" | W: 36cm/14"
Popular Leather Colours

Black

Burgundy

Choccolate

Green

Red

Tan

Navy Blue

White

More Info & Options

Metal Finishes

More Info & Options

Popular Flex Colours

Flat Black

Flat Chocolate

Flat Havana

Flat Silver

Twisted Black

Twisted Chocolate

Twisted Havana

Twisted Silver

More Info & Options
US: E26 | UK: E27 | EU: E27
Max Wattage: 60W GLS
Wired to CE & UL Standards
Make Custom
Related Products